We cooperate with the leading manufacturers of fasteners and construction materials across the world. We can provide a strong fastener for any idea.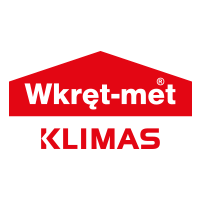 Klimas Wkret-Met
The company was founded in Poland in 1990, and is the largest manufacturer of high quality fastener systems in the Eastern and Central Europe. Klimas Wkret-Met was the first Polish company, which acquired the European Technical Approval for the fasteners manufactured thereby. Today, the company has acquired more than 20 such certificates. The company manufactures and offers fasteners for various applications: plugs for the fastener of thermal insulation materials (ETICS), various plastic and steel mechanical anchors and plugs, screws for metal and wooden constructions. Products of the company are being used by professionals in more than 60 countries across the world.

INDEX Fixing Systems
Manufacturer and distributor of fasteners who is based in Spain and has a wide network of partners across the world. The company offers wide range of products putting the greatest accent on steel and chemical anchors, various screws and fasteners for sanitary and ventilation purposes.
Manufacturer's catalogue can be found here
KMR
KMR is a German company with more than 100 years experience in production of professional tools and fasteners. The range of offered products include pneumatic, electrical (battery) and gas tools for shooting nails, staples, brads etc. and tools for collated screws.
Manufacturer's catalogue can be found here

Gunnebo
Gunnebo is a company with very long history and has commenced activity back in 1764. The company offers fasteners of the highest quality for the fixing of tin roofs, sandwich panels and other parts to the steel constructions, as well as nails of various types.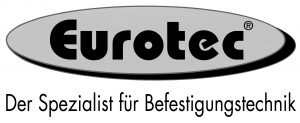 Eurotec GmbH
Eurotec GmbH is a manufacturer of professional fasteners from Germany, founded in 1999 and specializing in fasteners for wooden constructions and terrace systems.
Fischer
Initially Fischer was a small family-owned company, however, in more than 60 years of activity it has become one of the world leaders in the invention and manufacturing of innovative fastener systems. The company manufactures fasteners for automotive producers, construction and other industries.

Piher
The company manufactures vices and clamps of various types, construction supports and other tools intended for professional work since 1957. Quality of PIHER products is a constant value, which is appreciated and trusted across the world.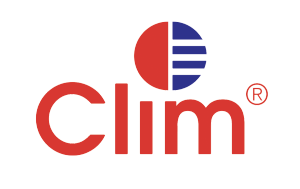 Climatech
Climatech was founded in 1985 and is one of the European leading manufacturers of HVAC accessories. Products manufactured by this company is available in more than 75 countries across the world, and the company is well recognized and acknowledged, as well as compliant with all the necessary HVAC standards and requirements.

Goebel
Goebel is a family-owned company from Germany, founded in 1979 and specializing in manufacturing of innovative and high quality fastener elements in the field of insulation and riveting.

VWS
VWS is a company from Germany, founded in 1981 and manufacturing auxiliary elements (profiles) for the facade works of the buildings (EIFS/ETICS) and interior works. Products manufactured by VWS are included in systems of companies like WEBER, CAPAROL, TEX-COLOR, CERESIT, BAUMIT, MIRA, KNAUF, KREISEL, ALSECCO, STOMIX, QUICK-MIX, DRYVIT, HENKEL and other.
Lindapter
Lindapter is a company, founded in 1934, which is a world-level innovator in the field of binding of metal constructions, offering opportunity to provide it without drilling and welding of construction. In comparison with the traditional methods Lindapter solutions provide opportunity to perform a quick assembly, thus significantly reducing costs, but causing no harm to the technical properties of steel construction.